Podcasts are one of the most popular ways of consuming media. In a time where nurses are busier now more than ever, podcasts are a great way to receive information and content. With over 850,000 podcasts for people to listen to, there are many available nursing podcasts to explore.
Luckily, we've sorted through all those podcasts and cultivated a list of the best ones for nurses. With categories that cover nursing students, career enhancement, nursing culture, healthcare news, NCLEX prep, and ER nurses, we're sure there will be a podcast (or a few) that will become apart of your daily routine.
Expert advice from nurses like you
Connect now
Best Podcasts for Nursing Students:
Even once nurses are certified RNs and pass the NCLEX, there are still CEU requirements. With continuous education, it's natural to become burnt out from reading textbooks day in and day out. For this reason, nursing podcasts are a great way to review information as well as learning new things. These nursing podcasts are excellent resources to turn to for students who want to excel in nursing school and outside of it.
Fresh RN
Fresh RN is a podcast for nurses, founded by a nurse, covering topics such as personal experiences, nursing procedures, dealing with difficult patients and family members, and tons of other tips on getting you through your nurse system. There are also three bonus episodes covering the COVID-19 pandemic.
Fresh RN also has a website with a blog that is updated weekly, courses to help guide students through nursing school, and books available to purchase written by Kati Kleber herself! With all of this expertise, insight, and additional resources, nursing students can't go wrong by taking a look at Fresh RN.
Straight A Nursing
Straight A Nursing claims to be "Your secret weapon for nursing school awesomeness." Their claim doesn't seem to be too far off, as many nurses and nursing students alike can agree that Straight A Nursing is a great resource. In addition to the podcast, Maureen Osuna provides many additional resources, such as a website that features downloadable study guides, nursing school notes, two boot camps, and even a book!
Real Talk School of Nursing
Real Talk School of Nursing is focused on building a community of supportive nurses and nursing students. This podcast centers around sharing experiences rather than content that is taught in nursing school. Real Talk School of Nursing encourages all listeners to share their stories and experiences with them via email, Facebook messenger, Instagram, and even Twitter, so it's like an open forum for all to be able to share!
Top nurse jobs on Incredible Health
Best Podcasts for Career Enhancement:
Whether you are a new nurse searching for your first nursing job, transitioning to a new facility, or even looking for a new job, it's essential to Make Sure Your Next Job is the Right Job. Along with our tips, these podcasts provide great insight on what to consider when exploring different nursing career options.
The Nurse Keith Show
If you're looking for career management and development, multidisciplinary collaboration, and personal growth, The Nurse Keith Show is the perfect podcast to invest some time into! The podcast's mission statement is: "helping you create the most satisfying nursing career and life possible."
The Happy Traveler
The Happy Traveler is a podcast provided by Wanderly. The Wanderly website itself is an ultimate Lifestyle blog for nurses, covering traveling, health, family, education, and money.
The Happy Traveler podcast focuses on traveling nurses. What makes The Happy Traveler's podcast stand out is the engaging guests.
Your Next Shift
Your Next Shift takes a different approach to the nursing career and aims to "present listeners with mindset shifts to be themselves and entrepreneurial tools to do their best." The podcast features many guests who all have inspiring stories to offer about the career path and why they love it. The podcast host, Elizabeth Scala, has her website to expand on her podcast's goal by offering books, a blog, and even a free 3 part video seminar!
Earn your CEUs free
Our easy online CE courses are ANCC-accredited and 100% free for nurses.
Get started
---
Best Podcasts for Nursing Experiences & Culture:
Being a new nurse can be overwhelming with all these new things to learn in a new and fast-paced environment. Even seasoned nurses can experience "Nurse Burnout" and need a fresh perspective for approaching the daily duties or even just a reminder of why nursing is their passion. Fortunately, these nursing podcasts are available to give new nurses insight into experiences and practices they are likely to experience and motivate experienced nurses.
NurseSpeak
Boasting stellar reviews and a solid 5-star rating, listeners love NurseSpeak. NurseSpeak offers a more lighthearted, fun approach to nursing podcasts. The podcast features nurses sharing their relatable stories. NurseSpeak is open for anyone to submit a story on their website, so it's a fantastic community for nurses to laugh and find someone they relate to before a shift or after a long day.
The WoMed
Nurse Danielle Maltby hosts The Womed. Danielle approaches her episodes with humor and discusses self-care self-care, mental health, emerging healthcare trends, and education. With Danielle's passion and her amazing guests, this podcast is worth taking a listen to.
Best Podcasts for Healthcare News:
As professionals in the medical field, nurses need to keep up with current healthcare news and practices! These podcasts will help keep you in the loop of what's new and what you can expect in healthcare.
Public Health on Call
Current healthcare news explained by evidence, and health experts are this podcast's strength. Public Health on Call breaks down recent news within 15 minutes is exactly the type of efficiency listeners seek.
Healthcare Happy Hour
Healthcare Happy Hour covers relevant topics on a weekly basis. This podcast aims to give a quick recap of the top issues concerning healthcare politics and policy. Due to its straightforward approach, this podcast is perfect when you have 30 minutes to spare.
Best Podcasts for NCLEX Prep
After all the late nights and long days of studying, nursing students must take the NCLEX. The NCLEX is one of the final things a student nurse must overcome before being deemed an entry-level nurse. With all the stress with nursing school and life in general, it can be hard to retain and keep up with your studies. These podcasts specifically cover tips for passing the NCLEX and content found on it.
Nursing Podcast (by NURSING)
The Nursing Podcast (NRSING) is to help nurses and nursing students prepare for the NCLEX. This podcast stems from their actual website, nursing, which specializes in NCLEX prep material and courses.
The Nursing podcast updates with new episodes 2-3 times per week. The Nursing Podcast features questions from students, such as tips on being an exceptional nurse, as well as guest speakers.
My Nursing Mastery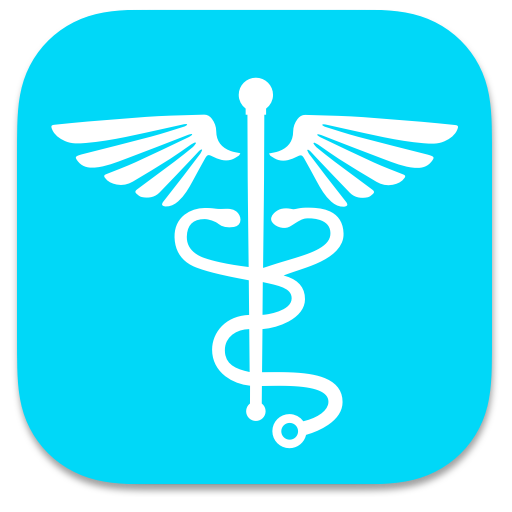 My Nursing Mastery is a podcast that discusses NCLEX exam strategies and pointers from guests who have succeeded in passing the NCLEX. The NCLEX exam isn't the only thing that My Nursing Mastery covers. The most recent podcast is about the Transition to Real Practice.
Best Podcasts for ER Nurses
Typically, Emergency Room Nurses are always in fast-paced, highly tense environments, as well as often overnight shifts. ER nurses are exposed to trauma patients and have to face these patients' frantic families. These podcasts provide great tips and stories to uplift a highly likely overwhelmed nurse's mood.
The Q Word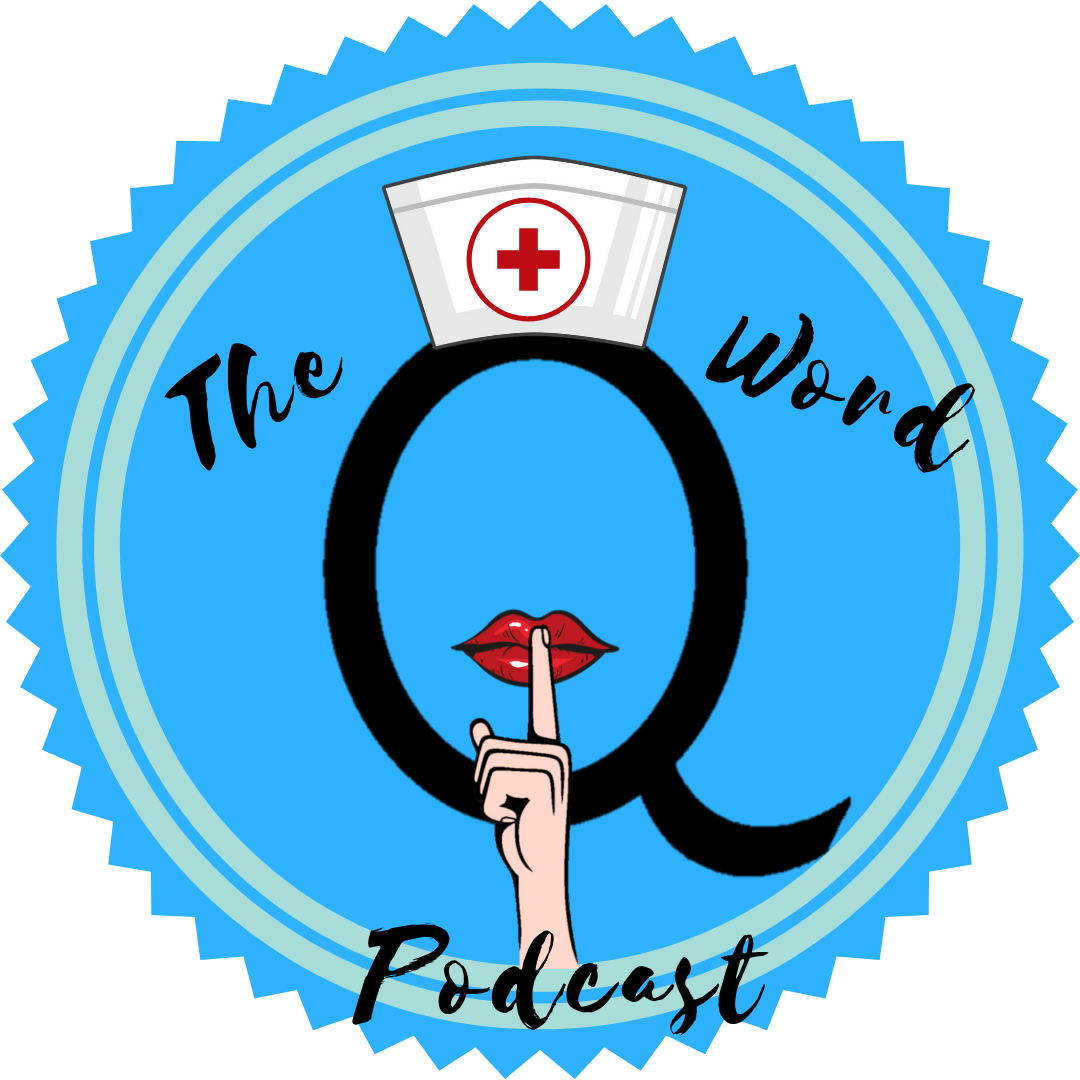 "The Q Word" refers to a saying that is essentially taboo in the emergency room! Any nurse will tell you that if you mention "It's quiet," the ER is bound to get flooded with patients.
The Q Word podcast focuses on Emergency Nurses and gives listeners a look at the culture of being an Emergency Nurse. Listeners love The Q Word and value the information that is provided in this podcast.
Art of Emergency Nursing:
Kevin McFarlane is an Emergency Room nurse with 15 years of experience and is the Art of Emergency Nursing host. Kevin strives for Art of Emergency Nursing to "be the voice and the heart of the emergency nursing community." The podcast features weekly guests from around the world to discuss their experiences and practices.
Tired of applying for nursing jobs?
With Incredible Health, hospitals apply to YOU.
Join free