'Tis almost the gift-giving season, and this year many people are recognizing essential workers who continued to get up and go to work during the COVID crisis—and that includes nurses. In this article, we will share some of the best gift ideas for nurses. Whether you are buying for a nurse new to the field or a 30-year veteran, there is a gift for every stage of a nurse's career.
[Note: Gift ideas are our own; links are not sponsored]
Personalized gifts for nurses
Making a gift personal is the best way to ensure the gift will light up the receiver's face. These gifts add more of a personal touch to let the nurse in your life know you put a little extra thought into them.
Personalized Nurse Water Bottle
Say good-bye to water bottle mix-ups! This is a cute extra touch on an essential that any nurse could use to stay hydrated.
A nurse gift box can contain anything you want and anything the nurse may like. If you are stumped on what to include in your box, there are premade ones available to purchase.
A teddy bear is a classic gift, but one in scrubs and a mask is an excellent detail that can show a nurse you appreciate them and the work they do.
A customized print is an excellent way for one to express themselves through decor. A gift with a homely touch like this is a good option.
Most nurses already have a pullover, but one with their name on it is sure to become a new staple to their wardrobe.
Gifts for the practical nurse
Essentials are essentials for a reason – You can never have too many! Help the nurse in your life restock on the things they use daily with these.
All-in-One Stackable Bento Lunch Box Container
A bento box is a great way to separate snacks and sides in a packed lunch, and they also offer stackable compartments and flatware. It's microwave, dishwasher, and freezer safe. So, it'll be perfect for any meal. Includes a 3-piece utensil set and two year warranty.
This lunch bag is a great way to keep packed lunches warm and fresh throughout the day. This is a perfect gift for a nurse since their lunch breaks can sometimes be on the fly; their food will always be warm and ready with this lunch box.
A nurse can never have too many scrubs! You can't go wrong with gifting one with a quality new set of scrubs.
Ultra Slim Design 20,000mAh Power Bank
It's not uncommon for a nurse to work a 12-hour shift, so a portable charger to help their phone make it through the day with them is a great gift for a nurse. It's convenient and portable, easily fitting into any pocket or bag.
Gifts for the home
It's a nurse's job to take care of others, so sometimes they may forget to prioritize taking care of themselves. With such hectic hours, nurses value their precious hours at home. These gifts are a great way to make these hours even more relaxing for the nurse in your life.
The Restore Smart Sleep Assistant by Hatch is a game-changer! Touting features like a catalog of soothing sounds and adjustable lighting, as well as the capability to be a routine to help you fall asleep and wake up refreshed is nothing short of amazing. The Sunrise Alarm feature also supports healthy cortisol levels, so it's the perfect gift for nurses who work night shifts.
Air purifiers cleanse the air of allergens, dust, mold, and odors. An air purifier can offer any nurse a fresh breath of air once they get home.
Candles mak great gift for nurses. Candles are widely used as a way to relax after a long day at work, especially an aromatherapy candle. Aromatherapy candles have scents typically used for relaxation, which are usually lavender, eucalyptus, and chamomile.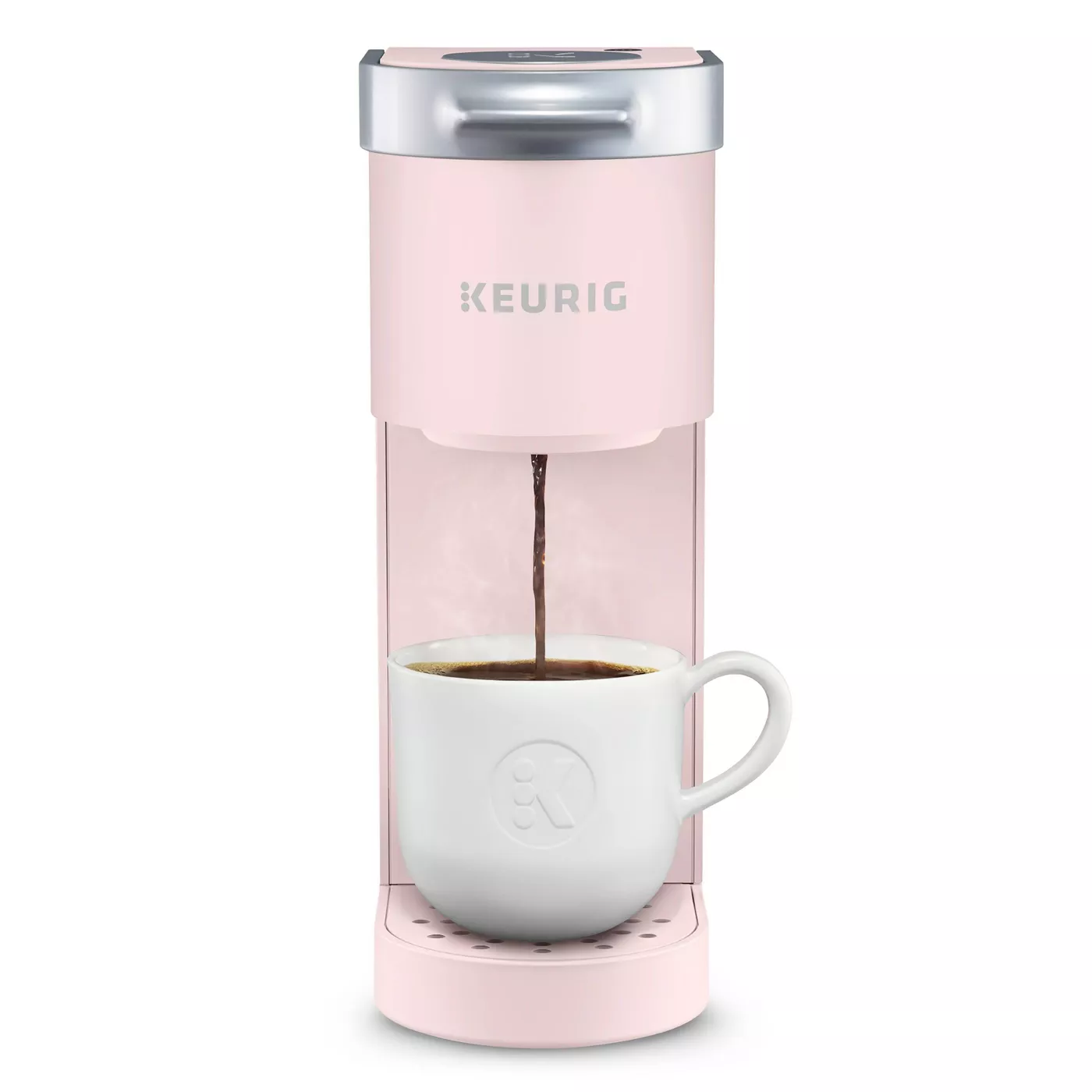 Keurig K-Mini Single-Serve K-Cup Pod Coffee Maker
Most people don't start their morning without a cup of coffee. The convenience of a coffee maker is a great gift for a nurse.
Making your coffee at home is a great way to save money and skip out on waiting in a line in the morning.
Coffee is ready within just a few minutes.
The Keurig is small and portable and doesn't take up much room.
Mr. Coffee Iced Coffee Maker with 22oz Reusable Tumbler and Coffee Filter
Iced Coffee made in under four minutes right in your home? Sounds too good to be true! Yet, the Mr. Coffee Iced Coffee Maker can make it a reality, and a great gift for nurses.
Making your coffee at home is a great way to save money and skip out on waiting in a line in the morning.
Comes with a reusable, insulated tumbler and coffee filter.
Shower steamers are a fun way to elevate your shower experience. They're a quick way to reap the benefits of aromatherapy in your daily routine. BodyRestore's shower steamers also come in "calm" and "energize" editions.
A perfect way to unwind in the shower after a long shift or even before starting your day.
These shower steamers are Infused with 100% organic, natural essential oils.
Etekcity Foot Massager Machine
After a long day of being on their feet and running from patient to patient, every nurse deserves some relief for their feet. Foot massagers can improve circulation, stimulate muscles, and reduces tension.
Why it's a great gift:
The Etekcity foot massager provides the user with a deep kneading massage with great, intensity and three different modes to choose from, promoting relaxation and relief to feet.
Humorous Gift Ideas
These light-hearted gifts are sure to get a chuckle to the receiver if you want to keep it casual. Besides, who doesn't love a gag gift that's actually cute?
This cheeky mug is perfect for the nurse that needs their daily dose of coffee.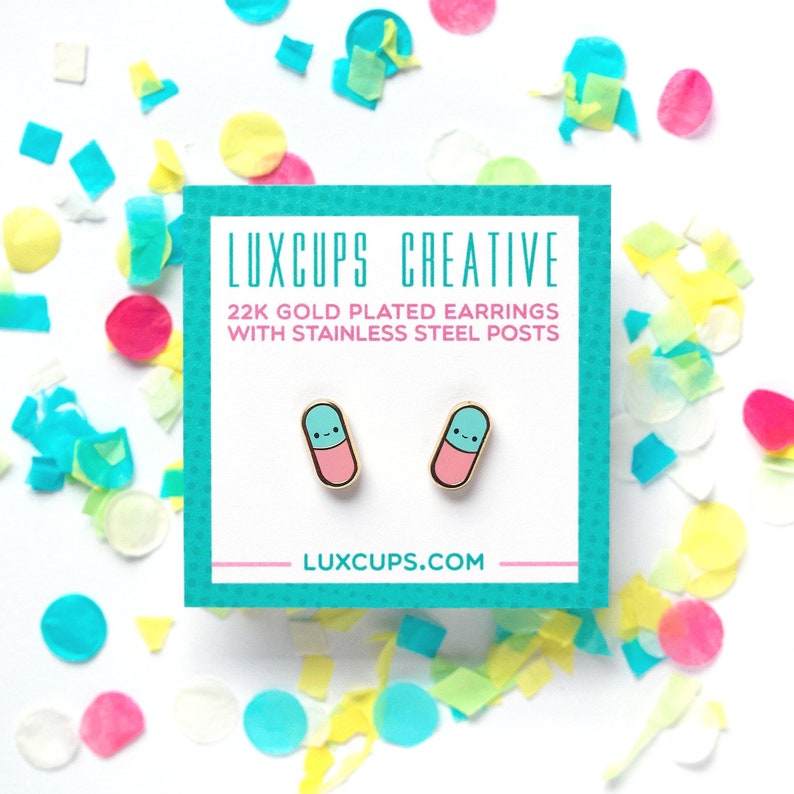 These earrings are an adorable take on "happy pills" and a great way for a nurse to accessorize.
Gifts for the newbie nurse
Nursing students have so much to stress about already, so these gifts would be good options for the new nurse trying to gather their needed supplies (and it doesn't hurt to have extras).
We would be remiss if we did not suggest buying that favorite new nurse on your list a stethoscope. Every nurse needs a good one, which can come with a significant cost. While there are budget models available, they are more appropriate for nurses who are still learning their craft. Nurses who are officially on the job will appreciate a top-quality stethoscope. Every time they use it, they will think of the person who was kind enough to gift it to them.
If the new nurse in your life already has a stethoscope, why not personalize it for him or her? Creating a customized ID badge is both practical and fashionable. It sets the stethoscope apart from everyone else's and helps identify it should it get misplaced.
It is hard to display a personal sense of style when you are a nurse. Most healthcare facilities and hospitals have strict dress codes for nursing professionals. Badge clips are a convenient – and approved – way to inject a little character into nursing scrubs.
Gift for the nurse veteran
How about the nurse on your list who is hardly new to the scene? They deserve a little love and creativity, too.
Nurses spend a lot of time on their feet during a typical shift. Twelve-hour shifts are the industry standard, but that does not mean nurses are not sometimes expected to work overtime or cover another shift due to absences and other emergency situations. If your favorite veteran nurse spends hours on his or her feet, then he or she will likely appreciate a pair of supportive shoes.
Like a good pair of supportive shoes, socks can save a nurse from aches and pains after a long shift. Compression socks are a great gift idea for nurses who spend a lot of time on their feet or who have worked in the profession for many years and could use the extra reinforcement.
Stethoscope, scissors, permanent markers and pens, hand sanitizer, and alcohol wipes are just a few of the essentials nurses carry with them throughout their shift. Nursing bags are a helpful way to keep all those tools organized and at the ready.
Final word
Why wait for a holiday, birthday or other celebration to give your favorite nurse a gift? There is never a wrong time to give a gift to let someone know you appreciate them. Nurses work hard. They are the unsung heroes of the healthcare profession, working long hours to ensure their patients receive quality care.